Like London itself, Chelsea FC is home to talent from all over the world. Considering the current political climate, we thought Nike should celebrate this.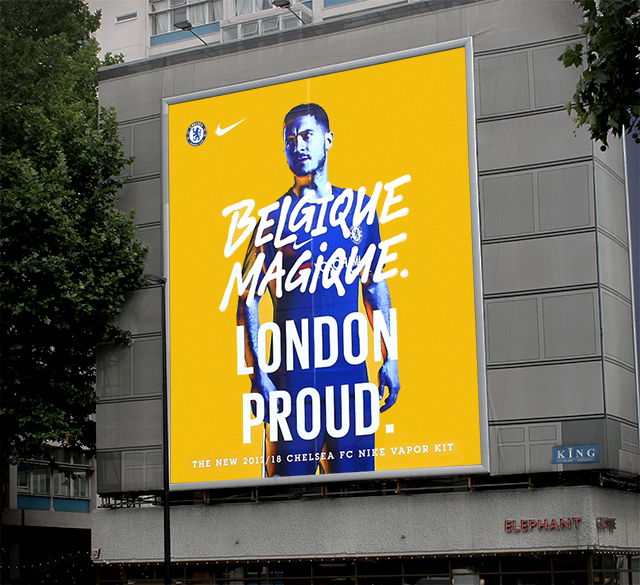 A 15s to encourage people to buy Nike's 'ice range' of boots and play as cool as KDB sipping a Slush Puppy.
To launch the new Chelsea shirt, we revealed it on the back of the team's coolest fan first - we got Nike to make a special CFC shirt for 2-D from The Gorillaz.